What is Wellness HQ?
Wellness HQ provides a comfortable and safe space for children, adolescents and adults, to have a confidential conversation with experienced psychologists. It is a space for people to explore their emotions, thoughts, behaviours, and reactions, that may be, at times, confusing or worrying.
Wellness HQ embraces the philosophy that seeking to speak to a psychologist about one's well-being, emotions, thoughts, and behaviours, is a strength, and can be a means by which individuals discover or rediscover, their specific strengths, goals, and passions. The science of Psychology is the science of understanding the human mind. Seeing a psychologist can not only assist in understanding one's own emotions, thoughts, and behaviours; it can also assist people to begin to understand the emotions, thoughts, and behaviours of others in their lives.
Why do people seek counselling?
Some common reasons parents may seek counselling for their primary school child or children include:
Anxiety levels that are impacting the child's and/or family's functioning.
Social and emotional skills training
Emotional dysregulation/regulation
Separation anxiety, depressed mood, fluctuating moods, especially following the separation of parents
Trauma
Grief and loss
Attention and concentration difficulties
Some common reasons an adolescent may seek counselling include:
Managing academic stress
Perfectionism
Relationship issues
Attention/concentration difficulties
Grief and loss
Trauma
Anxiety that impairs functioning at school and/or outside of school
Social Phobia
Panic Attacks
Depression
Body image
Understanding Anger and anger management
Self-esteem
Obsessive Compulsive Behaviours
Family discord
Some common reasons adults seek counselling include:
Depression
Anxiety/Anxiety attacks
Anger management
Addictions
Relationship issues
Work related stress
Grief and loss
Loneliness
Intrusive thoughts and images
Trauma
Obsessive Compulsive Behaviours
Post-Traumatic Stress Disorder
The lists above are only some of the examples of why people seek counselling. Reasons for seeing a psychologist and seeking counselling are vast and varied. Sometimes people do not know why they would like to have a confidential conversation and that is O.K. At Wellness HQ, we welcome your unique self, your innate value as a human being, and the privilege it is to have that conversation with you.
Who Runs Wellness HQ?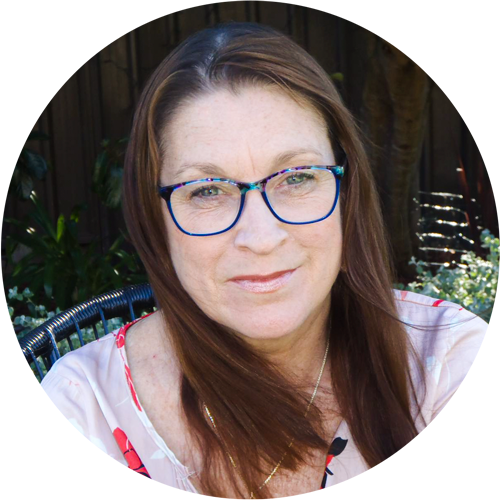 Julieanne Ryan runs the Wellness HQ.
Julieanne is an experienced, non-judgmental, and compassionate psychologist. Julieanne has extensive experience working with children, adolescents, and adults, in primary and secondary schools as a school psychologist. As a result, Julieanne has a very sound understanding of the challenges children and adolescents face, particularly during their formative years, and, during their transition from childhood to young adulthood. Julieanne also has considerable experience counselling children, adolescents, adults of all ages, including seniors, in private practice.
Julieanne is committed to counselling and supporting children and adolescents, to overcome the unique challenges and adversities they face, to recognise and build upon their strengths, to develop their social and emotional intelligence, and self-concept.
​
Julieanne has a particular interest and extensive experience providing therapeutic services for clients with anxiety and depressive disorders, as well as, impulsivity, emotional dysregulation, and the effects of trauma. Her approach is collaborative and flexible, uniquely tailored to suit each client's individual needs and help them work towards their mental health goals.
​
Julieanne's other interests and experience includes:
​
· Grief and bereavement
· Parents with parenting concerns
· Bullying
· Relationship issues
· Perfectionism
· Anger management
· Academic stress and management
​​
​Julieanne's main therapeutic approaches are:
​
· Acceptance and Commitment Therapy
· Cognitive Behaviour Therapy
· Narrative Therapy
· Gestalt Therapy
· Play Therapy
Qualifications:
Bachelor of Social Science, Psychology Honours, Charles Sturt University, (BSC, Psy Hons); Bachelor of Arts, Majors in English and History, Diploma of Education, University of New South Wales, (BA, Dip Ed).
Registered Psychologist with Australian Health Practitioner Regulation Agency (AHPRA)
Registration Number: PSY 0001809153
Contact details:
Mobile: 0412 718 330
Email: counselling@unitingheartandsoul.org
Affordable Counselling
The standard fee for a 50-minute session is $120 to $150.
Rebates and concessions may apply, especially for financial difficulty. No one is turned away due to inability to pay.
Let's talk
If you would like to make an appointment at Wellness HQ, please email or telephone our Principal Psychologist, Julieanne Ryan
Email: counselling@untingheartandsoul.org
Mobile: 0412 718 330
Julieanne is available during business hours only. Emails and phone calls to her will be accessed during these hours.
Julieanne hours:
Tuesday 4 p.m. – 8 p.m.
Thursday 4 p.m.- 8 p.m.
Saturday 10 a.m-3 p.m.
In case of an emergency or crisis, please contact the Emergency Department at your local hospital, or dial '000'. Other crisis support services include Lifeline on PH: 131 114 or the Mental Health Line on PH: 1800 011 511.
Wellness HQ is located in the heart of Double Bay at 15 Cross Street. Walk through the Oasis and up the stairs.